Giving the gift of comfort and love to grieving parents
Operation Hope of Hampton Roads is a local group in Hampton Roads that provides memory boxes to parents who are grieving the loss of an baby. Last year we here at Houses of H.O.P.E. partnered with them and helped to send 40 boxes to give these parents a small piece of comfort. Our goal for this year is to help provide 60 memory boxes to local families in their time of sadness.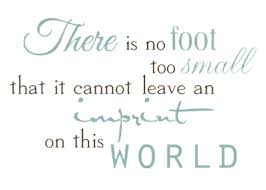 These boxes include things such as journals, canvas and ink, pads for hand and foot prints, flameless memory candles, baby rings and other keepsake jewelry, homemade baby blankets and hats as well of grief resources. Additionally there are letters of love and encouragement from other mothers who have  faced the  loss of a baby through.
You can help by donating $25.00 to provide items for the boxes or you may purchase items to place in the box.  We are also looking for people who have the skills to knit or crochet blankets and hats. Blanket size is 18x 18 and should be soft pastel colors so they don't denote a specific gender. The hats should be small to fit a newborn, however, we need more that are small enough for a premature baby's head.
These boxes will go to various hospitals in Hampton Roads to provide for families dealing with the unthinkable and tragic cases of infant loss at birth or shortly after. These boxes are given at the hospital at the time of the passing of the baby so the families will have some memory items of their baby that will last a lifetime.
October is National infant loss month, so we would like to receive all donations by October 15th.